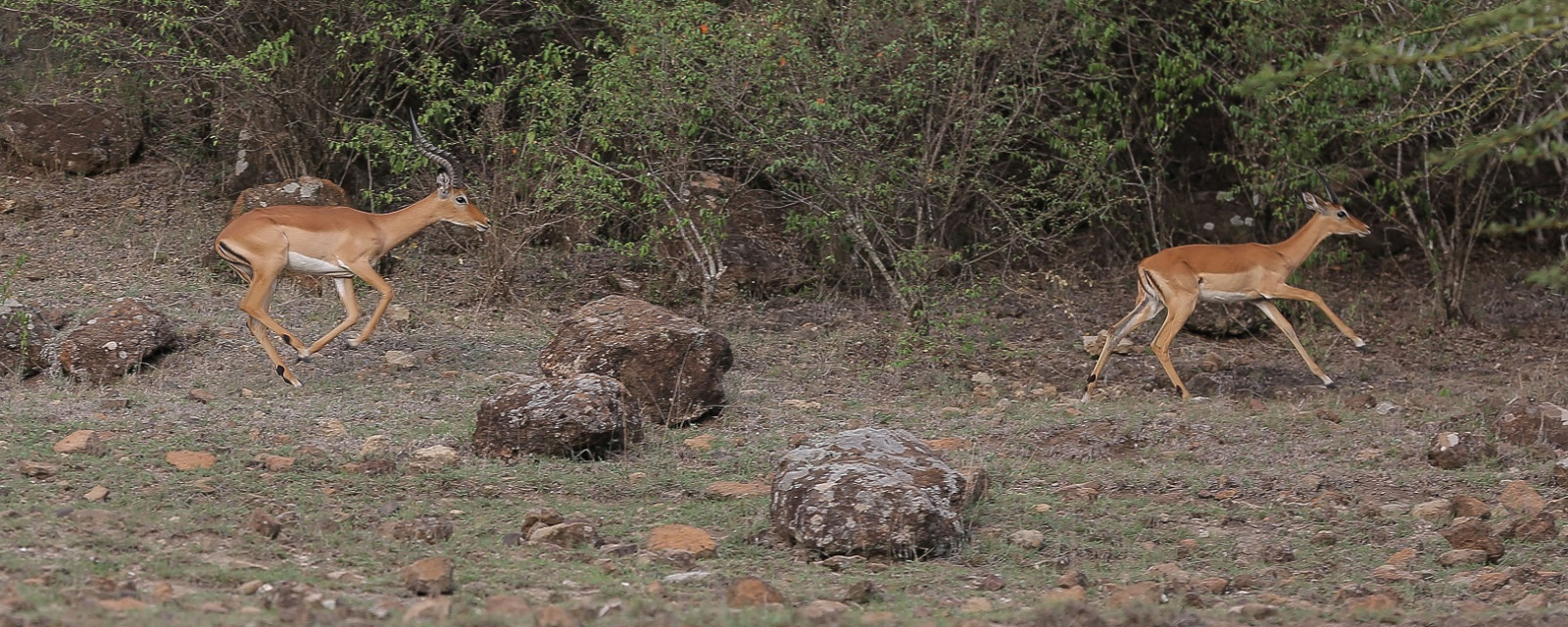 The Athi-Kapiti landscape is a Key Biodiversity Area, providing important habitats that connect Kenya's most crucial ecosystems—the Amboseli, Oldonyo Sabuk, Tsavo and Serengeti ecosystems to the Nairobi National Park ecosystem. However, land use in the region has drastically changed in recent decades with an increase in economic activities, such as greenhouse farming, quarrying and unplanned residential settlements, leading to considerable land disintegration. 
Land fragmentation is resulting in the loss of natural habitats that help mitigate climate change impacts. It is also causing the disconnection of traditional wildlife corridors that allowed the movement of wildlife in and out of the national parks and reserves connected by the vast Athi-Kapiti plains.
Our habitat protection programme, hinged on the appreciation that the dilapidation of habitats endangers the survival of not just the wildlife but also the local communities, comprises two core sub-programmes: land-use planning and habitat restoration.
Land-use Planning
AKWCA, through its habitat protection programme, is working with the local communities, landowners and local authorities to develop land management plans for sustainable use of arable land, pasture, water and other shared resources.  
This collaborative approach to land-use and natural resources management enables support and ownership of the land-use agreements by the key stakeholders, including the local communities and landowners.
AKWCA is also working to facilitate the development of an ecosystem-wide management plan that will harmonise the diverse land uses with the ecological and development needs of the ecosystem.
Habitat Restoration
AKWCA is bringing together local communities and regreening partners to utilise indigenous knowledge as well as ecological expertise to restore the ecological viability of the landscape and improve the availability of grasslands and natural resources for all.
We are also helping the local communities adopt sustainable farming ventures that are high-yielding but are less strenuous on the land, particularly in areas such as Kajiado County, considered the "breadbasket of the capital city Nairobi". This includes sharing information on the dangers of chemical-heavy farming and the benefits of using superior breeds of livestock that provide higher returns from fewer livestock numbers.